Bespoke 3D & Application Development Solutions
We are a Newcastle based company, providing advanced 3D and application development solutions for national and international projects.
We have developed software applications for a range of organisations including Toyota Australia, Schefenacker Lighting Systems, Concentric Asia-Pacific and UGL Rail Services.
Our team members have the industry experience and university level qualifications to meet the demands of our customers.
We have the capacity to develop new or extend existing applications and our team can offer services that covers all aspects of the software development lifecycle.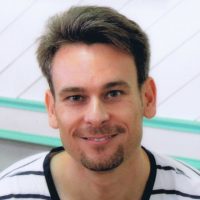 A degree qualified software developer with over 25 years experience using and implementing advanced 3D design, animation and simulation packages in the transport industry.
Julian Nash (B Comp. Sci.)
Director
A degree qualified information scientist with over 30 years experience implementing and customising a variety of database systems.
David Walker (B Info. Sci.)
Director
Interactive 3D Simulations